We help corporate brands create memorable experiences to engage their Zoom-fatigued customers and prospects to increase engagement and drive revenue. Motorsport experiences offer an immersive alternative to "stick & ball sports" and we put your VIP guests in the center of the action as they become an embedded member of our team.
B2B customers — influenced by their experiences outside of work — are demanding human-centered experiences.
[Deliotte Digital]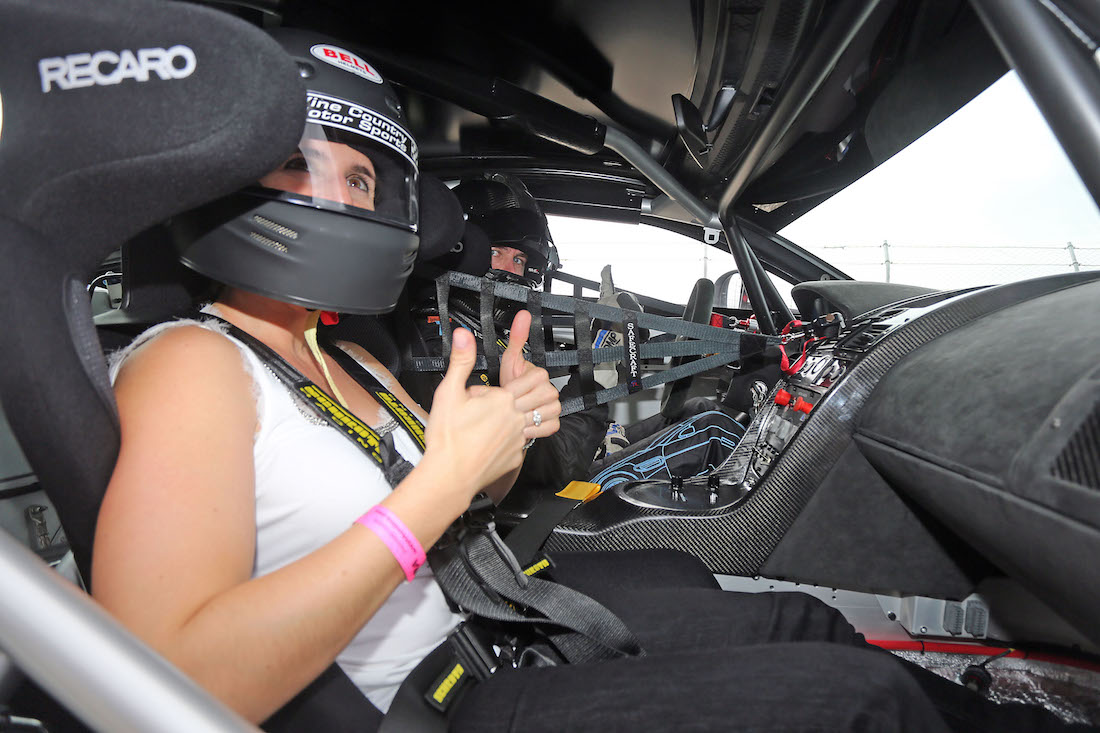 Driving Experiences
For the ultimate VIP bragging rights, put your best customers, prospects, or employees behind the wheel of a professional race car for an experience they will never forget.  It's the perfect way to engage Zoom-fatigued sales prospects and customers and is perfect for sales incentives, customer recognition, employee rewards, and more.  
From professional race tracks to the corporate HQ parking lot of your best customer, we can "take the show on the road" to bring the motorsport driving experience to virtually any local market. This includes right-seat ride alongs with pro drivers, left-seat driving on race tracks, "Top Gear" style autocross, and more. Best of all, your guests are likely to share their experiences with your brand across their social and professional networks. 
We can also pair the in-car driving experience with a wide range of additional options including: race simulator competitions (race against the pro), team meet & greet, Tech talks, and giveaways — including VIP experiences at races.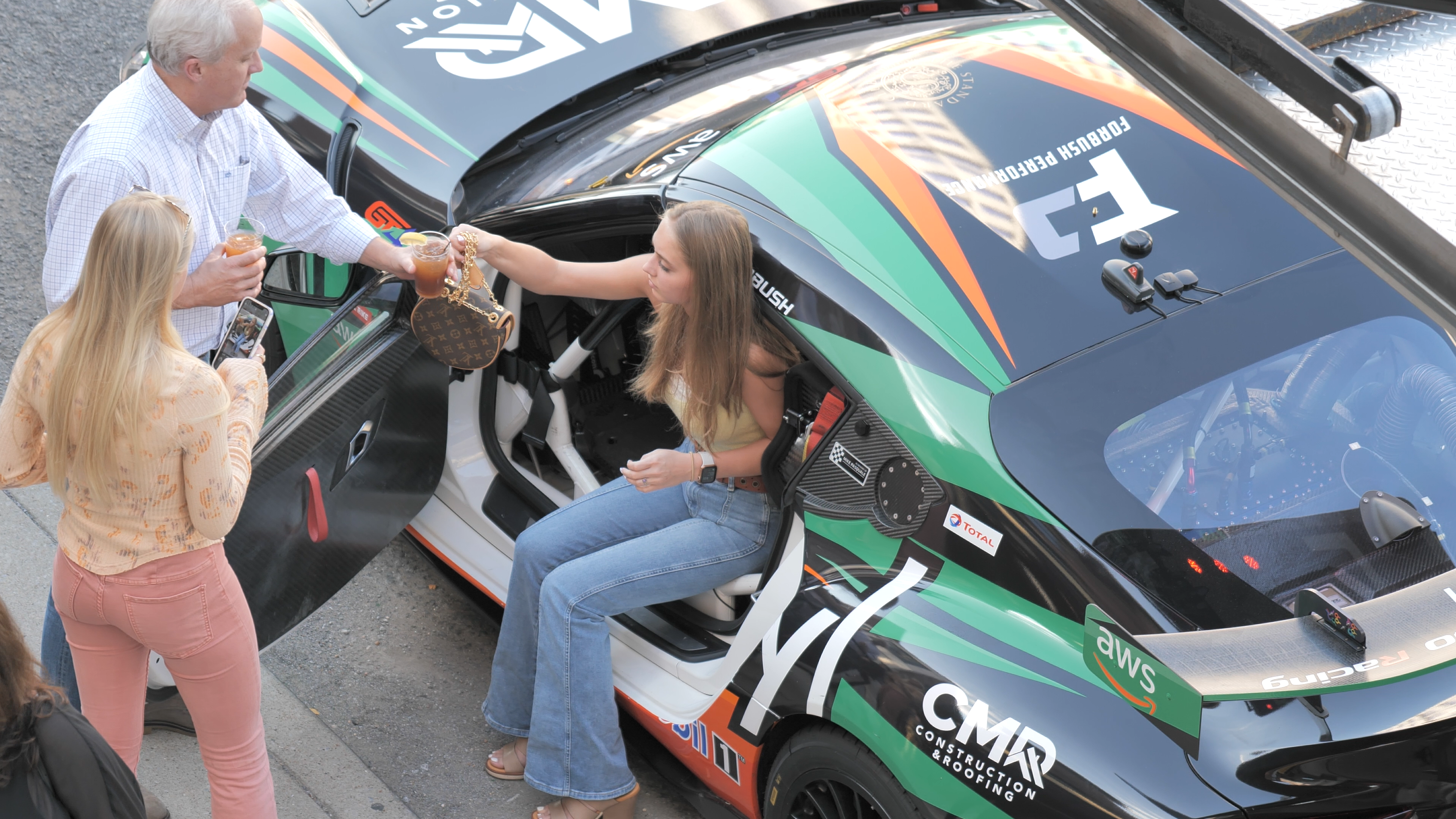 Car & Driver Appearances
Add some sizzle to your next local market customer or employee event by bringing the motorsport experience to local markets to engage your best customers, prospects, and employees. This includes use for product launches, media events, trade shows, customer appreciation events, and more. Surprise your best customers, channel partners, or supply chain vendors with a show car display and team appearance to thank them for reaching sales or operations goals.
We can custom wrap a race car with brand or promotional messaging for display and bring pro drivers for tech talks, social media days, live streams, or simply to interact with your VIP guests.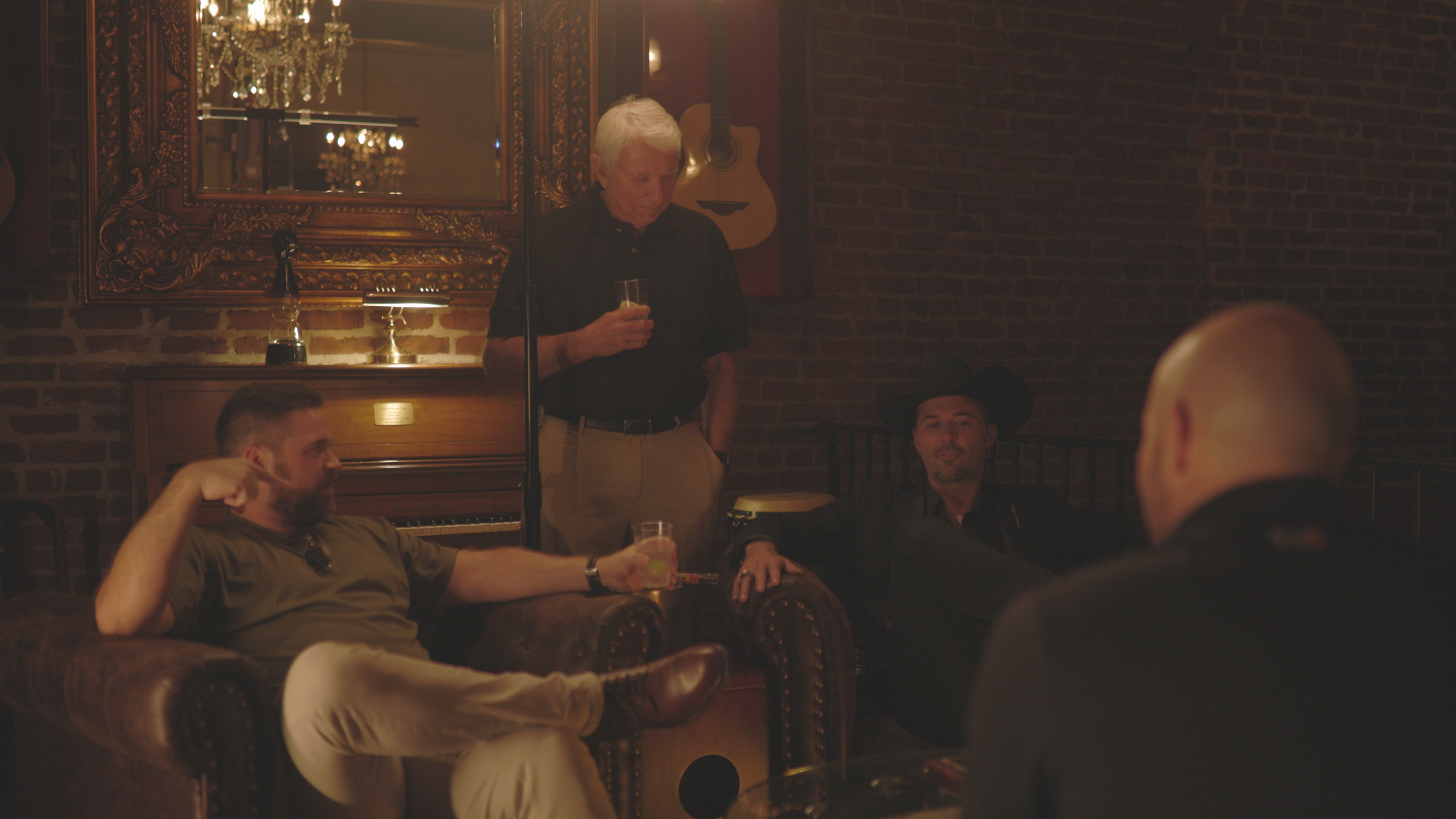 VIP Hospitality
We provide our sponsors, partners, and VIP guests the opportunity to be more than spectators during a race weekend — they become participants. This includes being an embedded member of the Forbush Performance race team for the weekend (complete with team gear) and access to private trackside dining in a luxury suite or hospitality club.
However, not everyone is a race fan so we can also arrange a variety of VIP hospitality experiences away from the race track and on non-race weekends to support your sales & marketing needs. From initimate settings with key customers to negotiate contract renewals or strategic alliances, to small group sales networking and relationship development — we can create an experience to support your business goals.
Frequently Asked Questions
Who can access/buy the VIP experiences?
Our VIP experiences (driving, appearances, hospitality) are typically reserved exclusively for sponsors and corporate partners as this is one of the key benefits of partnering with Forbush Performance. However, in some instances we may be able to accommodate your VIP experience requests. 
Where can driving experiences take place?
In addition to the race tracks where the team competes, there are over 40 motorsport tracks and private driving clubs across the USA and Canada that allow track rental for private events. Depending on your budget and target markets, we can coordinate regional driving experiences in most major US city markets. Contact the team for a quote.
How Can I Use VIP Experiences?
In our experience, there are typically four functional departments inside most corporations that can benefit:
Marketing

: brand awareness and demand generation (including digital content & use case stories for social channels)

Sales

: using VIP experiences to motivate prospects and customers to meet in what has become a virtual selling world. This includes: networking for new leads, deepening relationships with existing leads to develop them into sales opportunities, influencing final purchase decision to close a sales (late stage deals), renewing customers.

Operations

: using motorsport experiences as incentives for achieving production or supply chain goals.

HR/People

: employer branding (cool place to work), entertaining high-value candidates, supporting D&I initiatives.
Contact the team for more examples.
Do sponsors & partners need an activation agency?
Not necessarily.
If your company has a skilled event or experiential marketing team, we can work directly with them to design and execute hospitality, appearances and driving experiences. Otherwise, we do recommend that you hire experienced activation staffing (freelance or agency) and we may be able to help with referrals and introductions.